December 10, 2018
3471 Views
Applications are still open for the 2019 Meltwater Entrepreneurial Training Program that equips the trainees with seed funding for their ventures/startups.
The Meltwater Entrepreneurial School of Technology (MEST), like the name, suggests is an entrepreneur training program that also goes as far as equipping the trainees with seed funding for their ventures.
The trainees are taken through an incubation process designed to make them the leads in the next generation of software entrepreneurs in Africa.
MEST has a training center in Accra, Ghana, and incubation centers in Accra, Lagos, and Cape Town. This pan-African entrepreneur training program aims to become a platform to match global investors, entrepreneurs, and mentors and is fully funded by the Meltwater Foundation.
The MEST Entrepreneur Training Program
The program runs for 12 months, during which the trainees are taught matters business management, communication skills, and software development. The training is via hands-on project work and culminates in an investment pitch and a chance to win seed funding.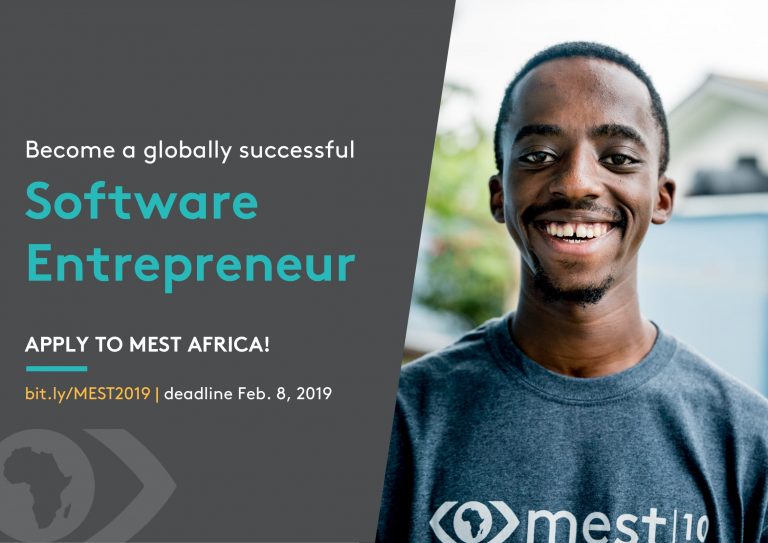 The trainees that manage to impress the judges in the pitch competition not only get the seed funding, they also enter the MEST incubation program.
In the incubation program, they will get active support from globally-acclaimed mentors who specialize in the areas needed by their businesses to take off.
The incubation program will have experienced internationally renowned trainers from some of the best universities in the world including Harvard, Stanford, Oxford, and NUS. The trainers will also include non-teachers, but experts in the technical fields from tech firms across Silicon Valley, Europe, and Asia.
The faculty will invite guest lecturers at each quarter who will come share with the trainees their journey to entrepreneurial success. These guest lecturers will come from successful companies like Samsung, Facebook, Uber, Interswitch, and Safaricom among others.
History of the MEST Entrepreneur Training Program
MEST has so far invested more than $20 million in training over 400 entrepreneurs. It has also funded over 40 software companies across the continent.
These were startups with innovative solutions addressing unique challenges facing their immediate, regional, and global communities.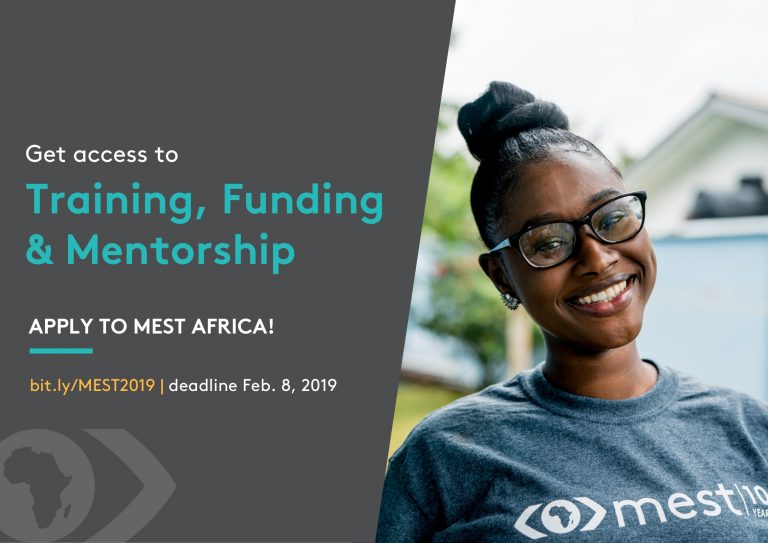 Some of these companies went on to be admitted to top acceleration programs in the world like the Y-Combinator, the 500 Startups, and TechStars.
Apply to join the MEST 2019 Cohort of Entrepreneurs
MEST is currently recruiting entrepreneurs for the 2019 training program. If you would like to join the next cohort of entrepreneurs being trained by MEST, you need to satisfy the following requirements:
A deep passion to start a software company
Entrepreneurial and/or corporate work experience
Strong social and communication skills
An energetic, positive attitude, and ability to work well in a team
Ability to commit a year in Accra, Ghana participating in the training program starting August 2019.
If you are interested you can email MEST at recruitment@meltwater.org, or click here to go to their website for further inquiries.