July 29, 2020
143 Views
PayAngel Money Transfer has partnered with Allianz Life Insurance Ghana to introduce RemitCare Plan to the Ghanaian market.
In an effort to increase their African operations and international money transfer services, PayAngel has collaborated with Allianz Life Insurance Ghana to provide Ghanaians with a new product called the RemitCare Plan.
This plan offers cost-effective and expedient international money transfers at a low monthly premium without concealed costs or fees. Consequently, people living abroad in Ghana can transfer funds to their families at any time of the day or night. Additionally, there is an included accidental death and dismemberment insurance cover in case of sudden accidents.
The RemitCare Plan makes it possible for Ghanaians to send money home for various reasons, such as emergencies, education or healthcare, without compromising security. It also shields vulnerable families in Africa from bearing the financial burden of an unexpected death.
Jones Amegbor, CEO of PayInc Group and operator of PayAngel Money Transfer, expressed his pleasure regarding the collaboration and the augmented advantages it provides to all current and potential PayAngel customers.
Upon commenting on the partnership, he stated "For many years now, those sending remittances from the most impoverished region have been paying more than others for remittance products in the African market. This is where PayAngel steps in; our objective is to reduce costs and send more money to communities that require it, as well as create and offer modern services that address the unique needs of African diasporas and their family members back home. With this in mind, I am overjoyed with this Allianz partnership and the launch of this value-added service. Customers who use PayAngel to transfer money to their family in Ghana will now have a complimentary life insurance benefit."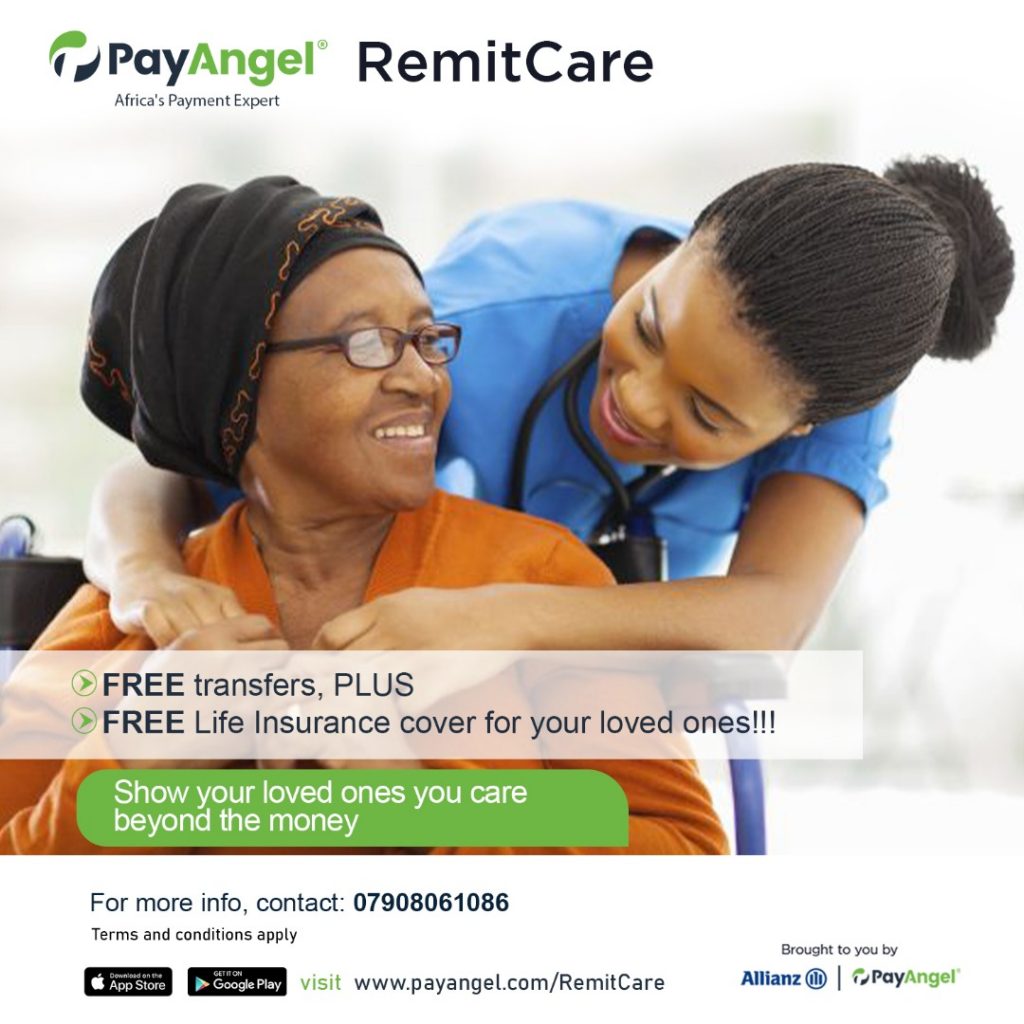 He further added that; "the development of RemitCare predates the onset of COVID-19, yet the timing of its launch is crucial and meets a present and pressing necessity. We anticipate collaborating with our associates, Allianz Insurance, to extend this product to more African countries soon."
Gideon Ataraire, the CEO of Allianz Life Ghana, has depicted the RemitCare Plan as a pioneering one that will endow both the remitter and the selected beneficiary with double advantages.
He elucidated, "Although the life insurance only provides security to the recipient or a chosen life, and not to the sender, the ensured serenity in an emergency situation is invaluable."
This partnership is certain to furnish PayAngel and Allianz Life Ghana with a lead above their counterparts in terms of customer satisfaction, social contributions, product modernism and placement.