October 12, 2019
1978 Views
Uber Technology Inc. launched a pilot phase of its boat business in Lagos, Nigeria's commercial capital, on Friday, October 11, 2019.
As part of its expansion plans into Africa, global ride-hailing firm Uber Technologies LLC launched a pilot test of their taxi boat service in Lagos, Nigeria.
As reported by Bloomberg on June 2019, Uber's Chief Business Officer Brooks Entwistle said that the company was in talks with Lagos state government and regulatory authorities to start UberBoats to ease traffic congestion in the city.
The Uber Boat is expected to provide a strategic inter-modal transportation infrastructure for the teeming population of Lagos State.
The newly launched water taxi service, which would be manned by Uber Boat Pilot, would ultimately change the water transportation industry in Lagos and give succour to Lagosians who are daily confronted with an obstinate traffic logjam.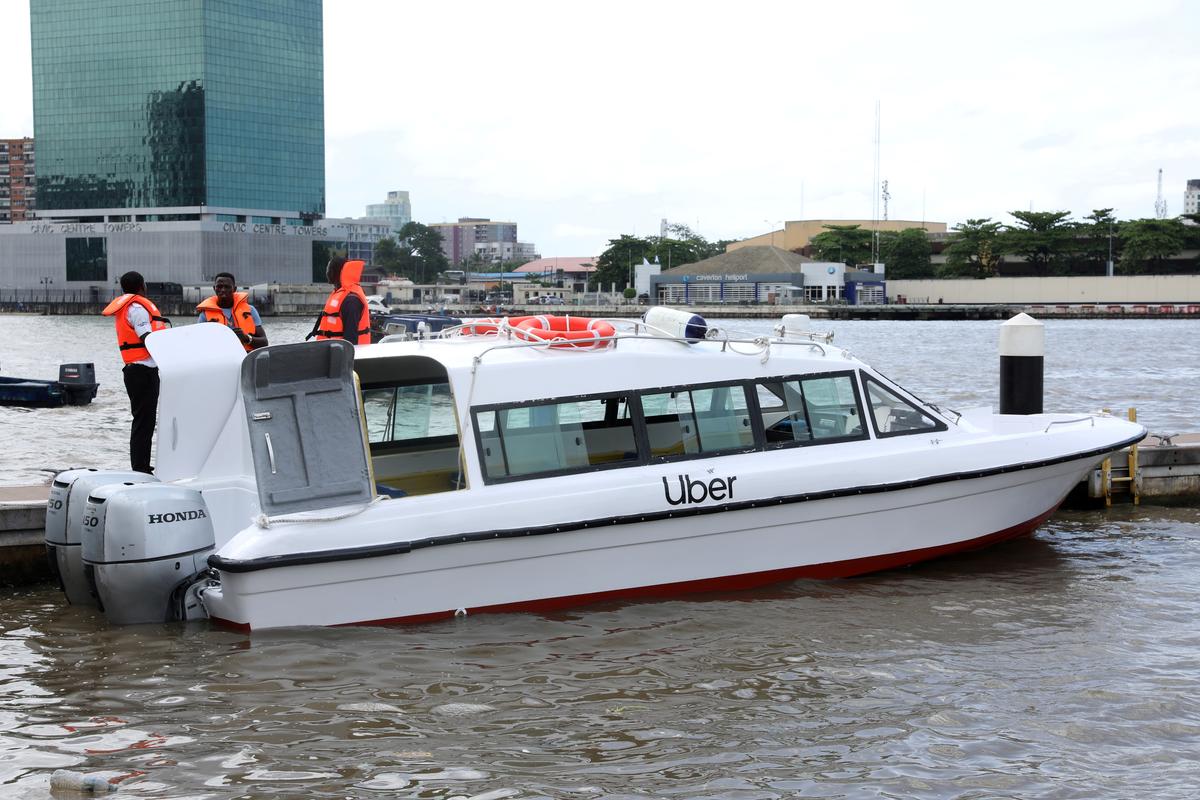 The event was witnessed by Lagos State Commissioner for Transport, Fredrick Oladeinde; the Managing Director/CEO, Lagos State Ferry Services, Abdoulbaq Ladi Balogun; General Manager, Lagos State Waterways Authority (LASWA), Oluwadamilola Emmanuel; General Manager, Uber West Africa, Lola Kassim; and Uber Country Manager, Tayo Oyegunle.
Lagos State has a total area of 3,577 km2 about 22 percent of which is water. It is the smallest state in Nigeria in terms of landmass. The boat service, priced at 50% of current fares, is "aimed at providing commuters with an easy and affordable way to get in and out of the city's business districts," the firm said in an emailed response to questions.
Customers will also get a 50% discount on Uber taxis when used for rides to the boat jetty. UberBoat will only be operational on weekdays from 8 am to 5 pm for 500 Naira ($1.39) per trip, the ride-hailing company said.
Image Credit: NairaLand